The ECONOMAT automatic stretch wrapping machine models are designed to deliver fast, economical wrapping with minimal film waste. They feature a pre-stretch-system that elongates the film by 260 % max, thus reducing film consumption and packaging costs.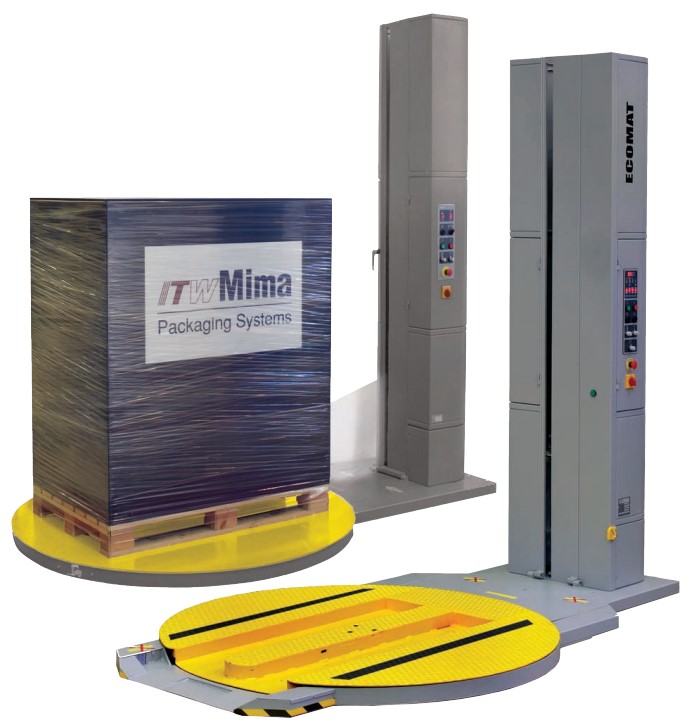 The Cobra Machines are ideal for stretch wrapping difficult loads. Because stretch film is rotated around the load, rather than turning the load, light and unstable loads can easily be unitized with a secure web of film.
Unmatched Flexibility
Thanks to the rotating arm technology, the pallet load does not move during the stretch wrapping process. Therefore, the
Cobra Plus is ideal for wrapping loads that are unstable, light, very heavy or odd-shaped – whatever the product type. The
Cobra Plus comes standard with an independent floor stand, but can also be mounted to a column or wall. This innovative
design also comes standard with an adjustable wrapping arm that can easily be modified to accommodate larger loads at
no additional cost and provides the versatility to adapt to future needs.
Extremely Efficient
The motorized power pre-stretch system with adjustable film tension control guarantees optimal film usage. Also, by
providing variable film tension control throughout the wrap cycle, superior load containment can be achieved while
eliminating film breaks and product damage. The patented film carriage ensures consistent performance and optimal film
consumption.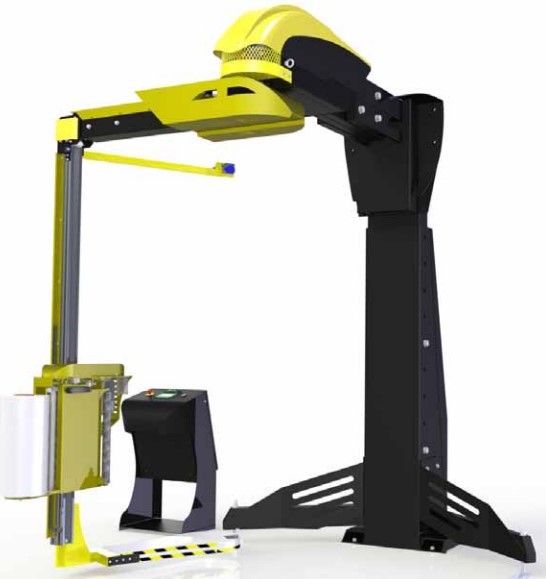 The CoilMaster's axial, or through-the-eye, stretch wrapping system fully encapsulates coils of strip and wire products in a protective cocoon of film, providing protection from contaminants, moisture and surface damage.
The CoilMaster packaging system represents a major advance in the packaging of steel and aluminium coils with the application of microchip technology and innovative engineering.
It is an automatically operated system that uses a heavy gauge stretch film for the wrapping of coils. The concept used is for a specifically shaped track to carry a film dispensing shuttle through the eye of the coil, while the coil is slowly rotated on its axis on a set of blocker rollers. The complete body of the coil is, therefore sealed by a cocoon of stretch film. Ancillary protective packaging can be incorporated into the system.