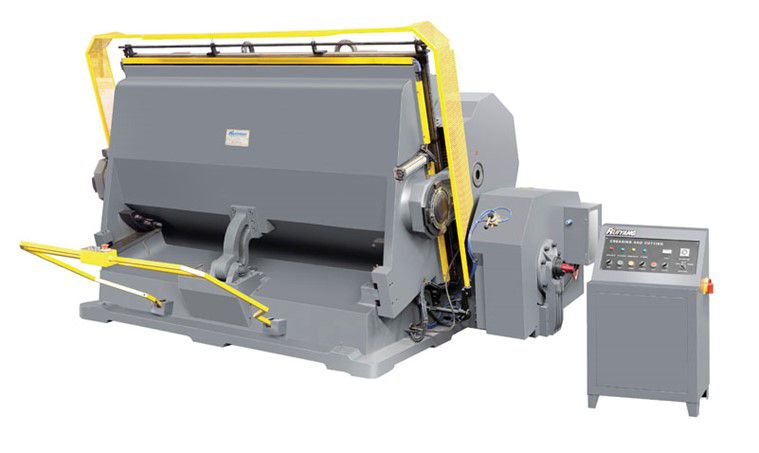 ZETI STARCUT model ML and PYQ hand platen die cutter
ZETI STARCUT hand platen die cutter is the ideal machine for all sorts of card boards, corrugated boards, plastic sheets and leather products. It is suitable for printing, packing, decorating, plastic industries etc. with the features of firm structure, exquisite marking, greet cutting, high precision, ease of operation, safety and reliability etc.
Machine is characterized by robust construction, easy use, high precision, reliability and safety according to EU standards.
Main machine characteristics:
high quality material and high tension of casting
four-shaft bevel wheel structure with steady operation, strong cutting, low noise.
air brake clutch with flexibility, reliability and safety.
micro-adjustments with high strength.
electrical system according to EU standard, declaration of conformity
three adjustable functions for single slitting, successive slitting, time delay
Reliable safety protection system and fence
Central lubrication system
Machine configuration:
Main motor ABB
Air brake clutch
Schneider & Omron electric
Stainless steel plate (5mm / HRC 48-50)
Air cylinder for lifting the steel plate
Automatic oil lubrication pump
Safety worker protection with European CE standard
Safety fence for belly and knees
Air Brake Clutch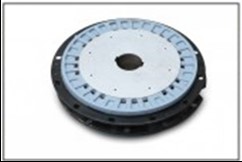 Machine Control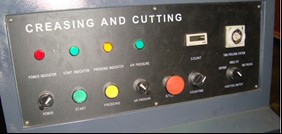 Air Cylinder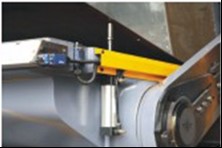 Micro Adjusting Device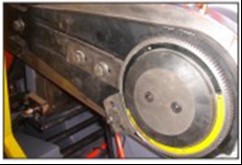 Automatic Oil Pump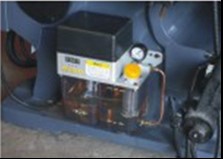 Infrared Safety Device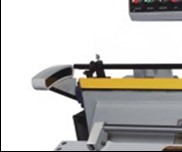 Machine models and specifications
Type

Working

Dimensions

Speed 

punches/min

Motor power

Weight

Machine

Dimensions

 PYQ401C

   750*520mm

 25

 2.2kw

 2000kg

 1650*1400*1500mm

 PYQ203C

   930*670mm

 23±3

   4kw

 3000kg

 1750*1900*1700mm

 PYQ203A

   930*670mm

 23±3

 5.5kw

 3500kg

 1850*1950*1700mm

 ML1040

  1040*720mm

 23±3

   4kw

 3500kg

 2000*2010*1900mm

 ML1100A

  1100*800mm

 22±2

 7.5kw

 5000kg

 2000*2010*1900mm

 ML1100

  1100*800mm

 20±2

 5.5kw

 4500kg

 2020*2010*1900mm

 ML1200

  1200*820mm

 20±2

 5.5kw

 5000kg

 2020*2020*1950mm

 ML1300

  1300*920mm

 15±2

 7.5kw

 6000kg

 2600*2100*1950mm

 ML1400

 1400*1000mm

 15±2

 7.5kw

 6500kg

 2600*2100*1950mm

 ML1500

1500*1050mm

 14±2

 7.5kw

 7000kg

 2650*2100*2000mm

 ML1500G

 1500*1150mm

 14±2

 7.5kw

 7300kg

 2650*2100*2050mm

 ML1600

 1600*1250mm

 13±2

 11kw

11500kg

 2850*2250*2100mm

 ML1800

 1800*1280mm

 13±2

 15kw

13000kg

 3150*2250*2250mm

 ML1800G

 1800*1400mm

 13±2

 15kw

14000kg

 3150*2250*2300mm

 ML2000

 2000*1400mm

 12+2

15kw

15500kg

3150*2250*2300mm

 ML2200

 2200*1400mm

 12±2

 18kw

16500kg

 3300*2250*2300mm

 ML2500

 2500*1400mm

 12±2

 18kw

18500kg

 3600*2250*2500mm

 ML2600

 2600*1500mm

 12±2

 22kw

20000kg

 3700*2250*2550mm

 ML2800

 2800*1600mm

 12±2

 22kw

23000kg

 3900*2300*2800mm

 ML3000

 3000*1600mm

 12±2

 30kw

35000kg

 4200*2300*3000mm