As the leading provider of steel strapping systems since 1913, we maintain an aggressive approach to the design and development of protective packaging systems for products that travel by air, rail, road and sea.
At the heart of each of these systems is our Magnus® and Apex® steel strapping. Each is specially formulated to meet the demands of a particular range of applications. To ensure the best performance of these strapping materials, we've also designed a full line of application equipment and accessories, including seals, hand tools, power strapping machines and dispensers.
Magnus® is cold-rolled, heat-treated, medium carbon steel strapping that provides high tensile strength and excellent shock resistance for the heaviest-duty applications.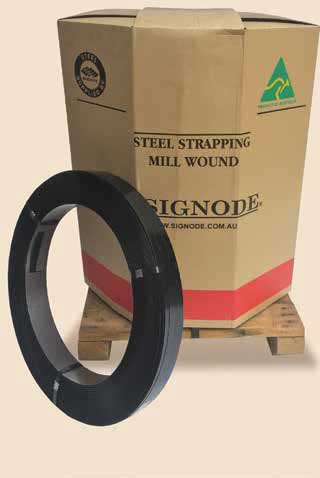 Apex is a cold-rolled, low carbon steel strapping, engineered to yield a higher break strength at a thinner gauge than regular-duty steel strapping. In many light to medium-duty applications, Apex can substitute for the heavier gauge regular-duty steel strapping to save money on material and shipping costs.