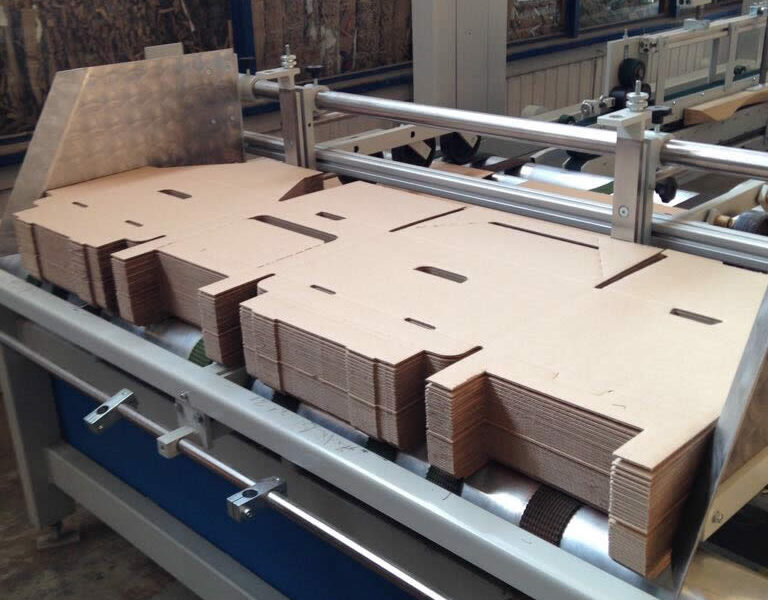 ZETI STAR GLUE A1750  automatic folder gluer
Our new automatic folder gluer ZETI STAR GLUE A1750 mm can be ordered in different configurations. The machine can be individually configured and customized based on your needs and requirements, for example:
For straight line and lock bottom cartons
For straight line and lock bottom and 4-corner cartons
For straight line and lock bottom and 4+6-corner cartons
With and without servo motors for fast order change
With hotmelt or cold glue or both
Box examples that can be folded and glued (FEFCO 0304 only with 4 corner configuration):
The operation of machine is carried out by two modern touchscreen (B&R Automation, Austria and Schneider Electric) with very easy order changes and order memories.
Adjustments of machine are done through servo motors.
TECHNICAL DATA:
Material: E, B, C flute
Power: 400V AC, 25A
Air: 6 bar, 200 – 500 l/min.
Machine speed: 0 – 80 m/min.
Weight: 4.500 kg
Dimensions of machine: 14,5m x 2,4m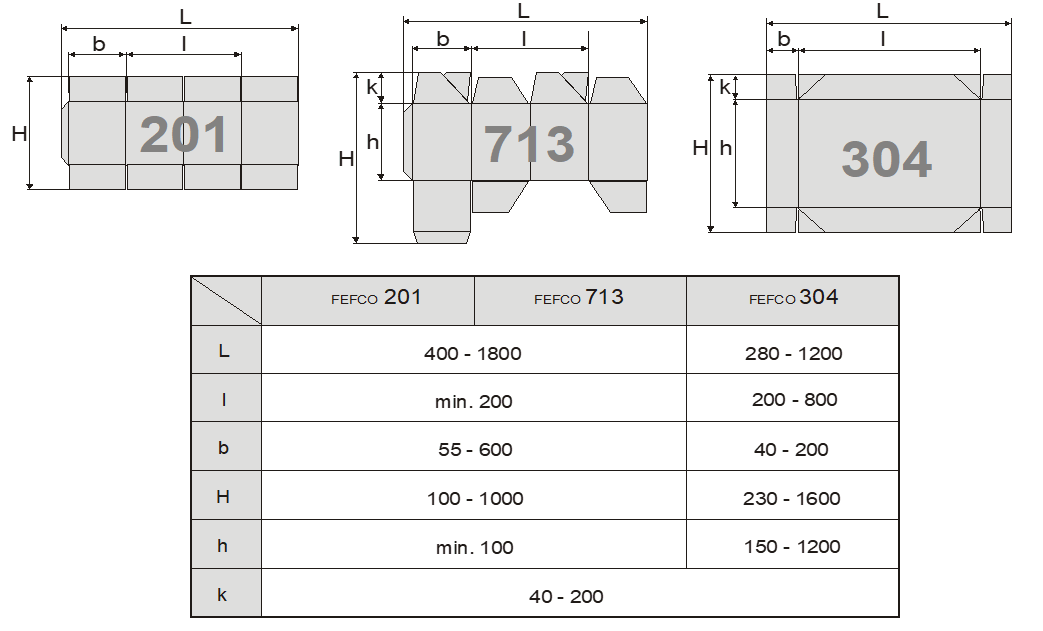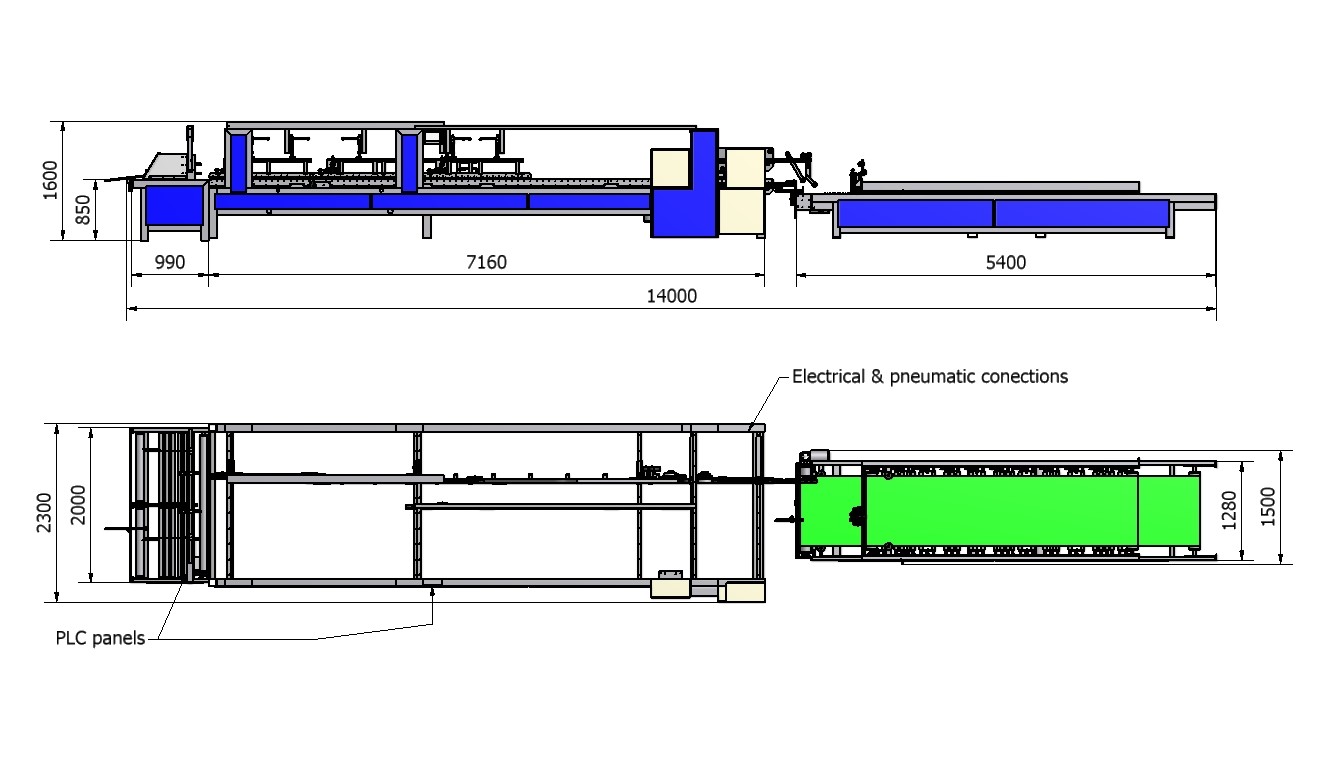 Feeder
The feeder of the folder gluer consists of 8 belts with 50 mm width each.
The sidelong stoppers are manually movable to adjust the box width.
Front stoppers can be adjusted in height, depth and width according to thickness, width and form of the box. In the case of curved board two additional pneumatic pushers can be installed (optional). The feeder has its own drive to enable easy speed and distance regulation between the boxes. The touchscreen is positioned on the right machine side for parameters adjustments.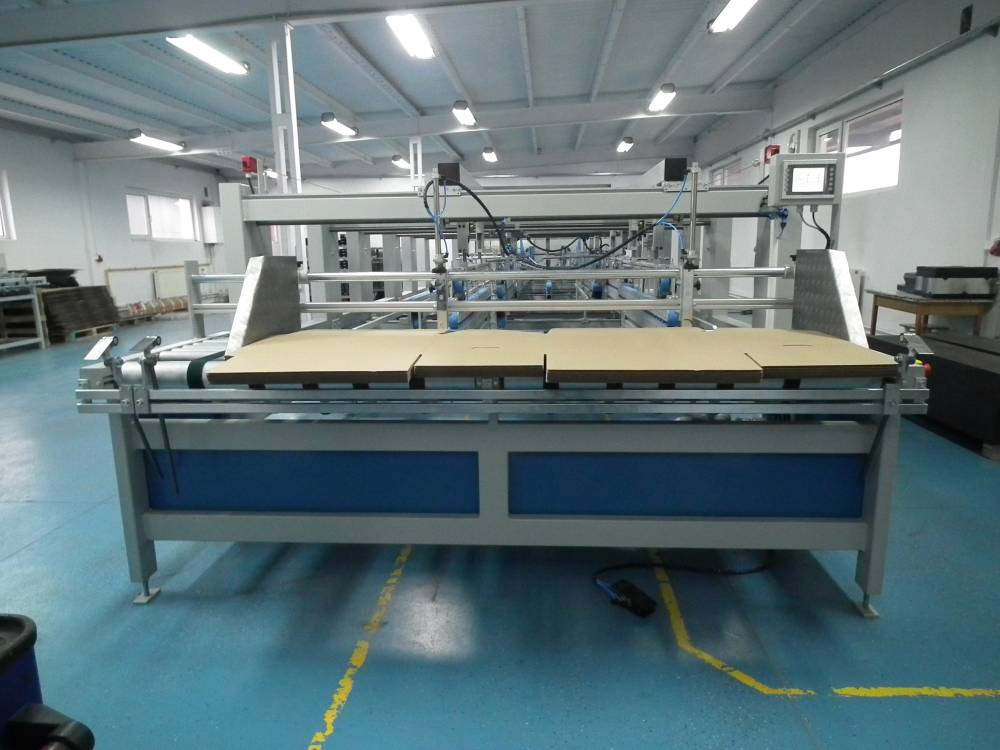 Bottom Folding
The boxes are transported through the machine from the bottom driven by 48mm wide belts.
On the top, 38mm wide belts press the boxes and ensure smooth movement.
Bottom elements are folded by mechanical hooks from the back, while the four corners are folded by servo driven folding stations.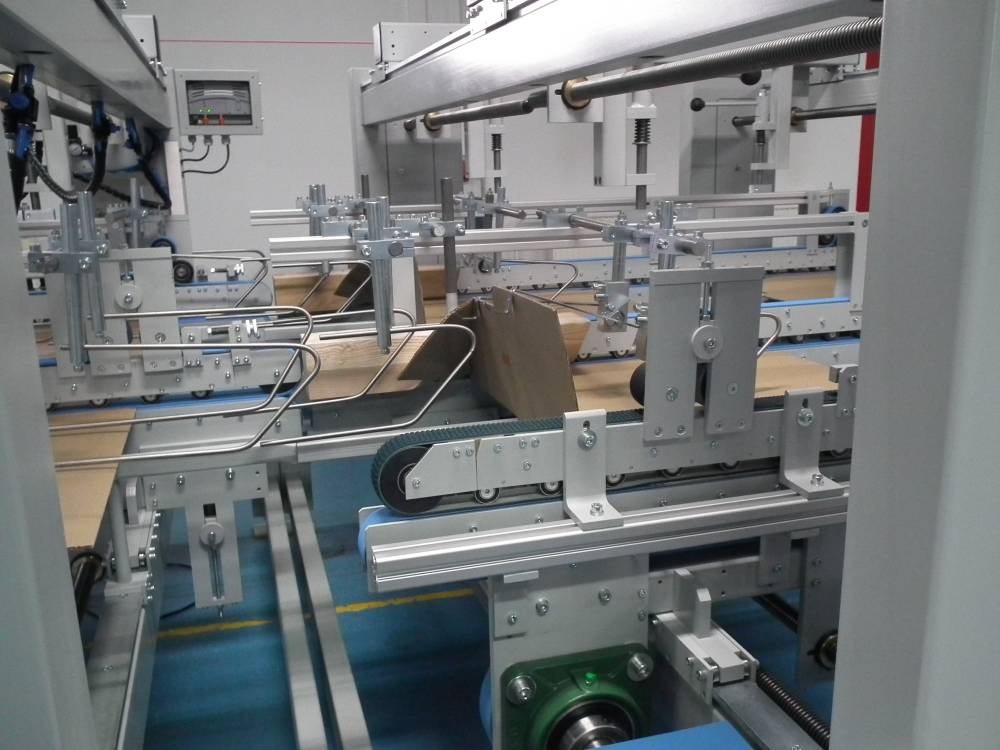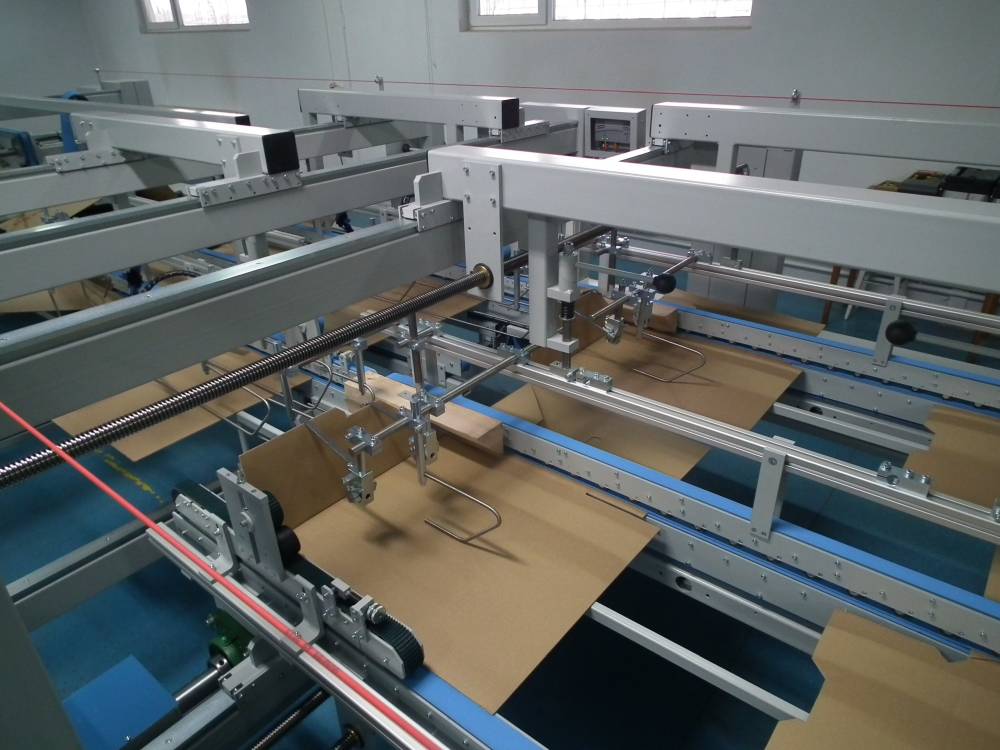 Multifunctional gluing and folding station
Glue system HHS DLK.
48 mm wide belts fold the boxes while easy speed regulation is secured by exteral drive.
This causes  smooth gluing and folding of boxes with especially small height.
Additionally the folded box is secured by middle guidance.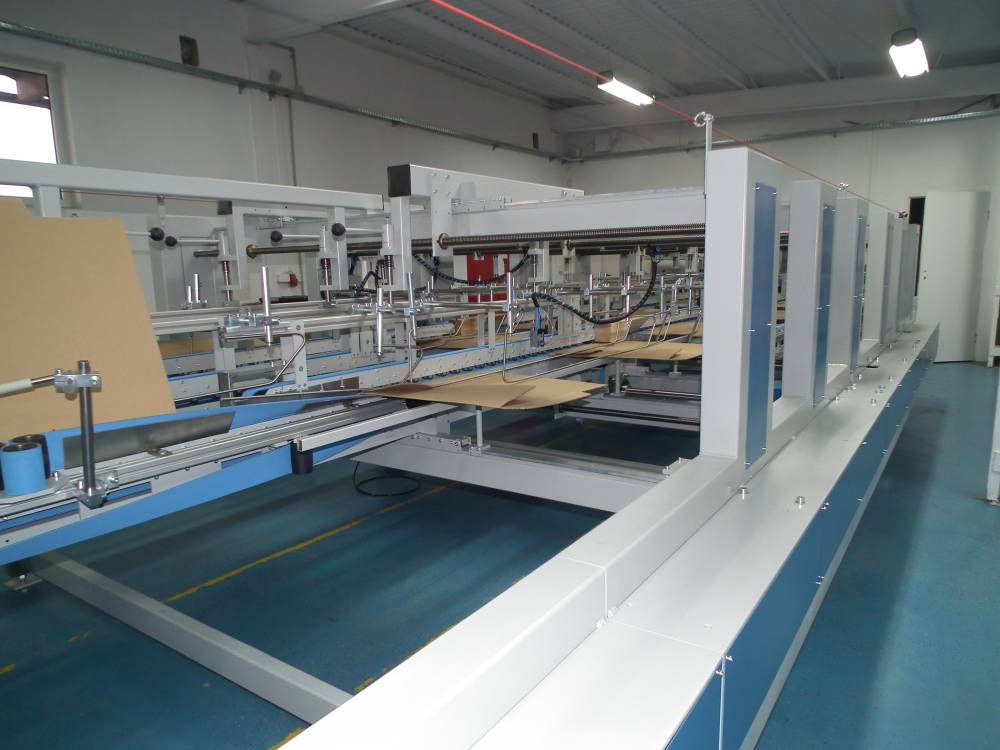 Transfer and alignment
Upper and lower belts are adjustable in length offering perfect adjustment possibilities regarding box design and box size.
The press is also adjustable in height and offers correction for folding boxes through an additional pneumatic system.
The machine is equipped with a counter with displacement of folding box.
Press conveyor
The press conveyor is installed with pneumatic force regulation while easy speed regulation is secured by exteral drive.