Signode Packaging Systems is the leading worldwide provider of plastic strapping systems for the securement of a wide range of products, from newspapers and produce to PVC pipe and cotton bales.
Two plastic strapping materials – Dylastic® polypropylene and Tenax® polyester – are the basic components of our plastic strapping systems. We also offer an extensive line of application equipment, ranging from simple hand tools to fully automated, operatorless machines.
Our sales, equipment service, customer service and engineering departments can help you design the optimum protective packaging system for your application.
Dylastic polypropylene strapping, designed to run through hand tools and power strapping equipment, provides superior performance for light to medium-duty bundling and carton closure applications. It has excellent elongation recovery properties, making it ideal for products that shrink or compress, such as top-iced food packages and newspaper bundles.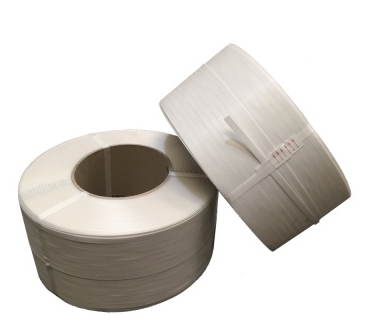 Tenax polyester strapping is designed for medium to heavy-duty palletizing and unitizing applications and can be applied by hand tools or power strapping equipment. This strapping material yields higher break strengths and maintains a higher level of retained strap tension than polypropylene strapping. It is commonly used for palletized loads,such as PET bottles, to prevent product shifting during handling and transit.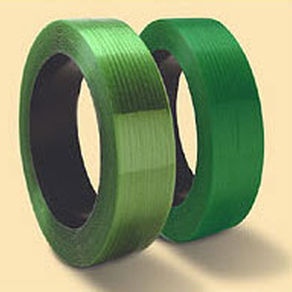 High-Strength Tenax is a highly engineered polyester strapping material that combines the performance properties of both steel and plastic strapping to form a stronger, more resilient strapping material. Since its introduction in 1990, High-Strength Tenax has become a viable alternative for steel strapping in many heavy-duty baling, bundling, palletizing and unitizing applications. Its elongation and recovery characteristics help straps stay tight and absorb impacts without breaking. High-Strength Tenax can reduce indentation at unprotected package corners and, unlike steel strapping, does not rust and stain products when exposed to the elements. It's also safer to handle than steel strapping and will not damage forklift tires. High-Strength Tenax is completely recyclable, which reduces packaging waste and saves money on disposal costs.