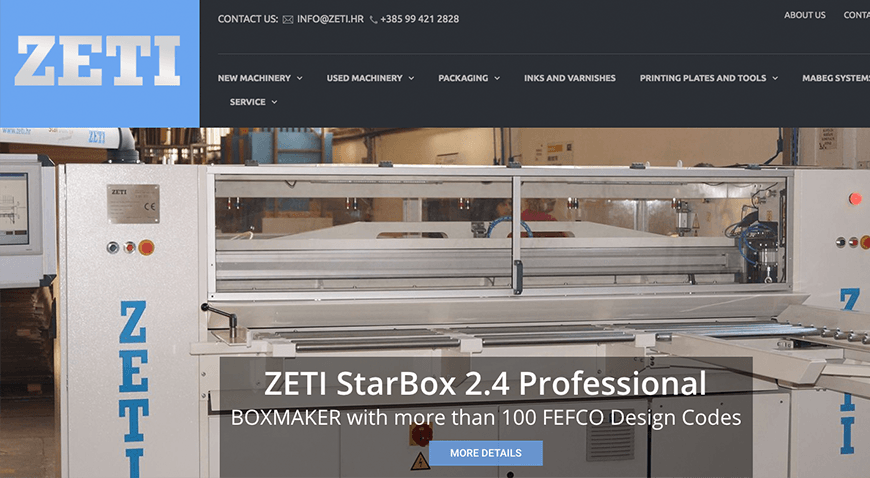 Our New Website
Dear friends and business partners,
We are happy and excited to present the relaunch of our new website zeti.hr. offering an improved user experience and optimization for use on your mobile devices. The website also boasts a brand-new design and intuitive, improved navigation and functionality.
Please take a look around and enjoy the detailed information about our flatbed die cutter ZETI Techcut Jinya as well as the Boxmaker ZETI StarBox, the newest SIGNODE BXT 3 Hand Tool for Plastic Strapping and much more. We are certain you will find a lot of interesting information on our range of products and services that will allow you to optimize your production, provide cost savings and generate additional value for your company.
You have an inquiry? Send us a note directly from your mobile phone!
You are selling a machine? Take a picture with your phone, upload it to our used machinery sales site and we will contact you with a price proposal.
You have any questions or are looking for equipment or services not listed, contact us now.
Welcome to Industry 4.0. We are looking forward to hearing your feedback!